Lower Secondary Science (Chemistry) Final Revision 2023
Option A


(From sign up until 22 Oct 2023)

(A1) Summaries + Worksheets in downloadable PDF
Topic 1 : Chemical Composition
Topic 2 : Separation Techniques
Topic 3 : Particulate Nature of Matter
Topic 4 : Atoms & Molecules
Topic 5 : Chemical Changes
(A2) Interactive Online Lessons + Recordings
5 Mondays : 28 Aug to 25 Sep 2023
8 PM to 9.20 PM (1 h 20 min per lesson)
Attend via a browser on a large-screen device
No need to turn on camera or microphone
Interact via text messages in private Q&A box with Mr Lye who will answer orally during the lessons
Texts during lessons are NOT visible by other students
All lessons will be recorded for unlimited reviews
Option B


(From sign up until 22 Oct 2023)

(B1) Everything in Option A

(B2) 24/7 Q&A Support
Seek help at any time on any question within the syllabus from any source
Learn from the responses to the questions posted by other students
Integrated with the online course site
Mr Max Lye is a former MOE Head of Curriculum and Subject Head of Student Leadership who has years of rich experience teaching at junior colleges, independent and mainstream secondary schools. He previously served as the eduLab Manager at MOE HQ, conducting and coordinating pedagogy training for hundreds of teacher leaders and teachers at the Academy of Singapore Teachers.
A former top PSLE student from Raffles Institution, Mr Lye graduated from Imperial College London with 1st class honours in Chemistry under the prestigious Overseas Teaching Scholarship and was appointed as an Associate of the Royal College of Science.
In the education arena, he has won numerous awards for excellence in teaching and learning; Prime Minister's Book Prize, Best Practice Award, Best Contribution Award, just to name a few.
With his stellar academic achievement and top teaching track record, Mr Lye founded Ahive Academy which is often featured in the media for its lesson methodology and practices. He currently focuses teaching O & A Level Chemistry tuition as the Principal Coach and conducts Chemistry Olympiad trainings in schools.
A short clip from the recording of Lesson #1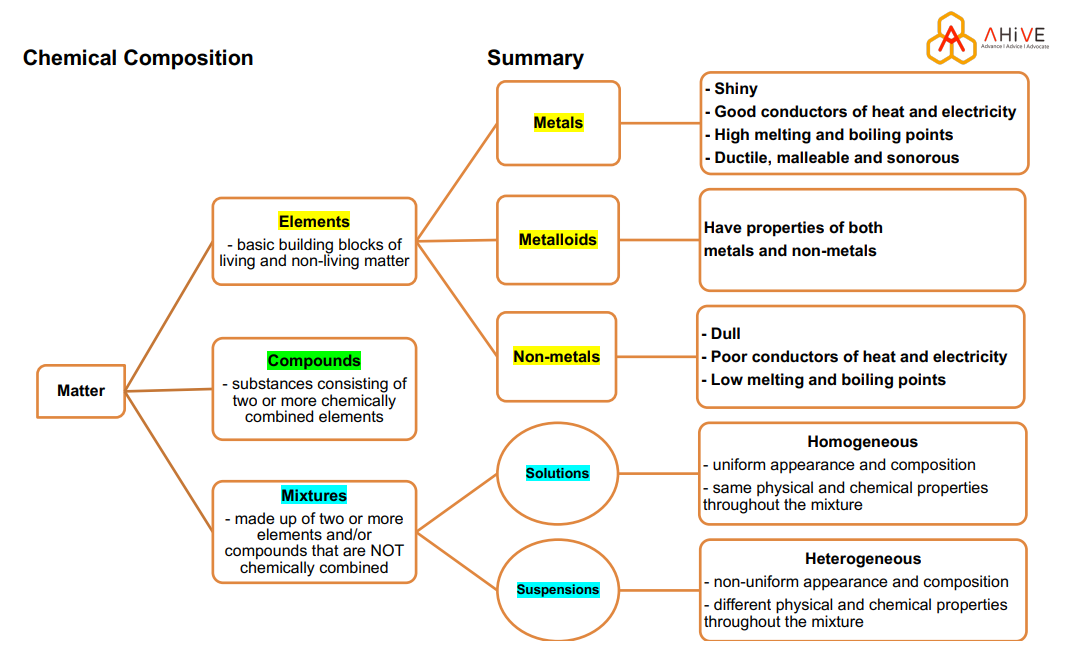 A sample page from a topic summary.
Get Your Immediate Access Now!